What are the different types of Truck and Trailer graphics?
10/8/2018
Maximize your visibility without draining your marketing budget with Vehicle Lettering & Graphics!
Truck and trailer graphics are cost-effective marketing investments that can help promote your brand. Most companies have already started taking advantage of the space available on their trucks and trailers to market their companies. There are many different options when it comes to truck graphics, they can be simple decals to full box truck wraps.
Vehicle graphics can even be used as simply decorative to make your truck stand out. However, if you really want to take advantage of this space to market your company, you will want to include your business information on various sides of the truck. Additional to your logo and slogan, we always recommend including your phone number, website, and address.
You can use vehicle graphics on the trailer and tractor of your truck. All you need to decide is what part of your truck you want to spruce up. In the trailer, you will usually only want to dress up the visible areas the faces on each side and the back of the box. In the trailer, you'll have a lot more area to work with. You will be able to get graphics to display horizontal and vertical trailer numbers, overall length and height specifications, truck numbers, regulation numbers, window decals, door decals, fire extinguisher lettering, and hood graphics.
The truck graphics you choose should be an accurate representation of your company. The best truck graphics out there have a combination of ornamental, informative, and promotional elements. The good news is there are a lot of great options to choose from.
These are the different types of truck and trailer graphics you can choose from:
Vinyl Decals: These types of graphics are versatile and easy to customize in different shapes, sizes, and colors. They can be applied to various surfaces and can be used to print pictures and images you want to feature on your truck. There are three different options to print vinyl decals:
- Clear: These truck graphics are semi-transparent and allow you to see through them. They are ideal for covering windows without restricting visibility.
- Opaque: These graphics have a matte finish. The vinyl decals can be applied directly to the surface of your vehicle without damaging the paint.
- Perforated: These vinyl decals can also be applied to windows. Due to the perforations, they allow you to see the exterior, but they don't allow people to see the interior of the vehicle.
Vehicle Lettering: These types of graphics also printed on vinyl. They are in their own category because of the wide range of styles to choose from. You can use different types of finishing films such as neon, chrome, metallic, or reflective. These graphics are inexpensive for the value they add to your vehicle. Trucks are sometimes required to display their exterior regulation numbers, height specifications, and other safety text requirements. Vinyl lettering is a great option if you don't want to use more costly alternatives such as paint.
Truck and Trailer Wraps: Wraps usually cover the whole exterior of your vehicle and have the greatest visual impact with your audience. Wraps are digitally designed and printed in large format printers. To install these type of truck graphics you need professionally trained installers, to make sure you get high- quality, and long-lasting results. There are two kinds of wrap you can get:??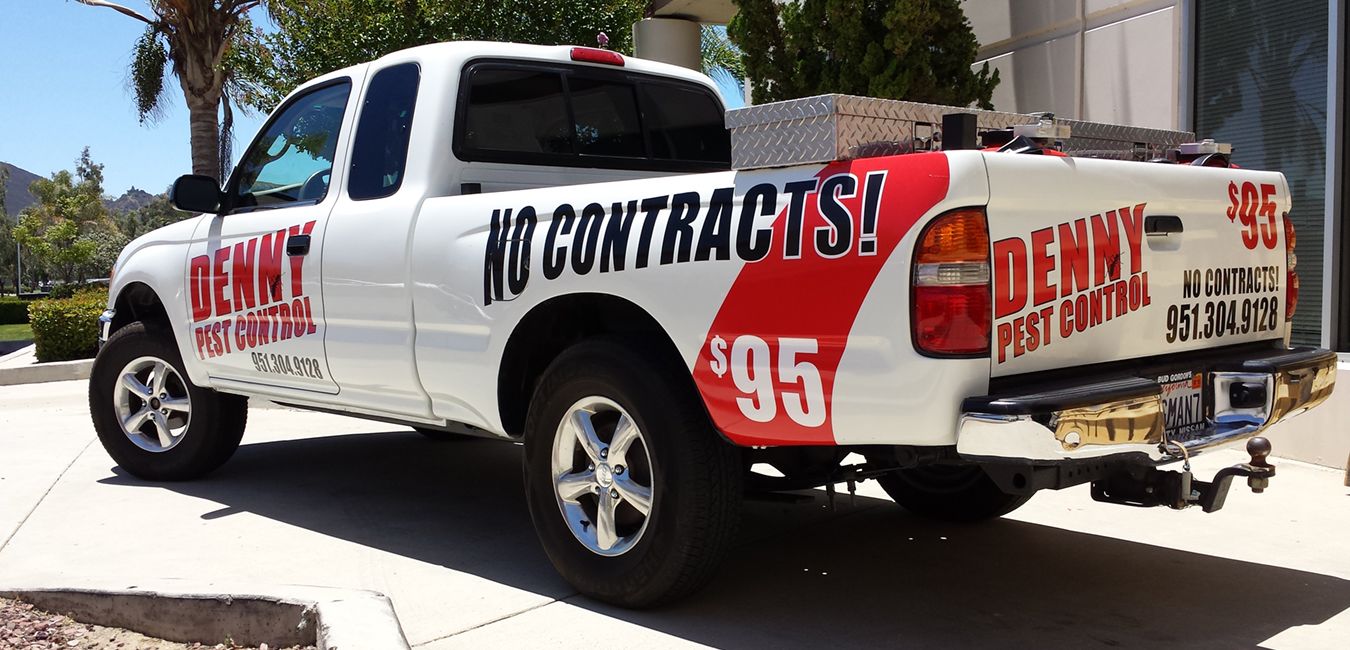 - Full Wrap: These graphics will cover the whole exterior of your vehicle. Depending on the design, some will cover the window areas as well.
- Partial Wrap: These can be a more affordable option since they don't cover your entire vehicle. Depending on the desired result, they can be placed on different parts of the vehicle.
Magnetic Vehicle Graphics: These graphics are digitally designed and printed in flexible magnetic sheets. They are often placed on the doors or back of the trailer.
Signs by Tomorrow offers high-quality truck and trailer graphics, ideal for many different types of vehicle. Each graphic will be customized to the specification of your truck and trailer. We have experience designing and installing trailer graphics for heavy-duty work trucks from Freightliner, Mac, Volvo, Peterbilt, Kenworth, International, and most semi-trailer trucks.
For more professional tips and tricks involving truck and trailer graphics, you can rely on the experts at Signs By Tomorrow®.
"What are the different types of Truck and Trailer graphics?" you ask. Find out with an expert site assessment courtesy of Signs By Tomorrow®. We have a variety of Vehicle Magnets and Vehicle Wraps for all applications and budgets. And if you're looking to take your advertising to the next level, we offer Custom Vehicle Lettering & Graphics. We invite you to learn more about what Signs By Tomorrow can do for you. To get started, contact us today.
Back